Coulomb fan 'Entice' gives your ceiling the verve it deserves. Wondering how? This luxury model of Coulomb fan is all about opulence and grandiosity that every home longs for.
Ceiling fans that swung and spluttered a modest fitting in the household to dispense air have long become oldfangled. Today they are strokes of contemporary artwork incorporated with high-tech features, designed to titillate the beau monde. 
What should customers look for before buying ceiling fans?
Fashionable society passionately strives for luxurious settings in their homes, encouraging the trendiest and the costliest range of electrical fixtures and fittings in the market.
Out of the several brands in the market, selecting the right one is a discretionary choice on the end of the customers. In the present scenario, they take a ceiling fan not only to experience airflow but also as an interior décor to add majestic beauty to their abode or office. Before selecting a ceiling, fan brand do inquire-
· What is the warranty extended by the manufacturer?
· What are its engineering specifications?
· Are they distinctive?
Luxury Ceiling Fan by Coulomb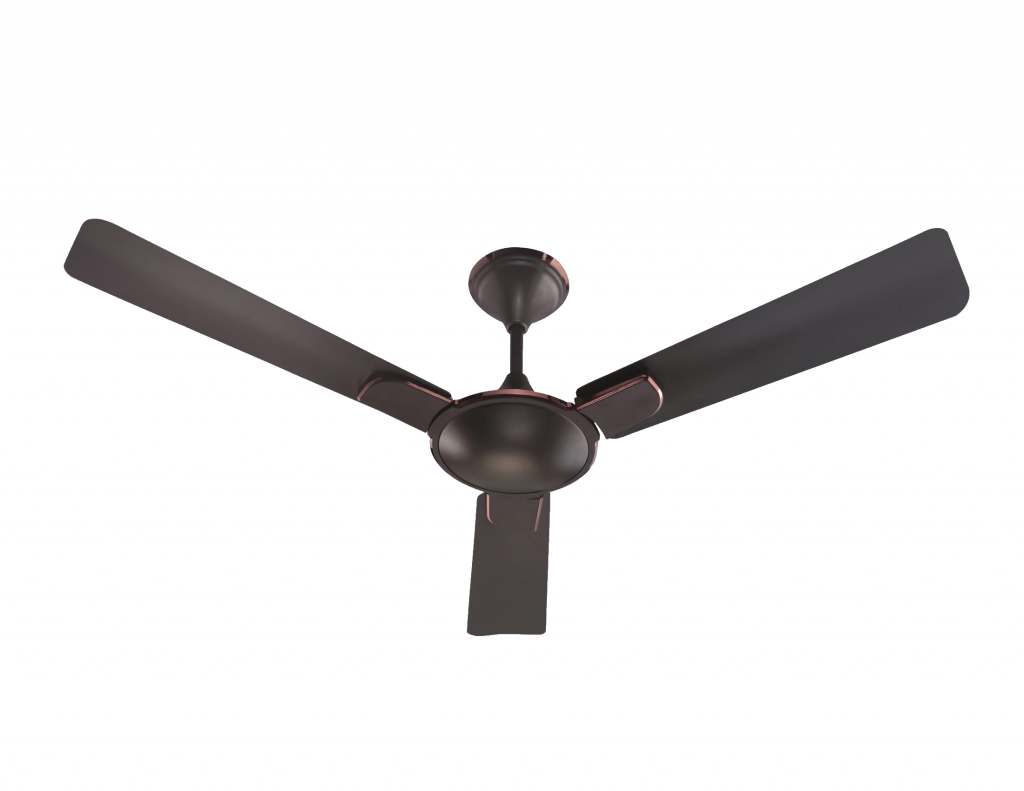 Entice- the sui generis range of opulent ceiling fans by Coulomb Electrical Solutions is a profound initiative to add luscious charms to the ceilings of your household, to rejuvenate life. It is an adornment to add artistic impression to your ceilings, especially for the higher end clan.
What makes Entice by Coulomb unique?
Entice is idiosyncratic not only for its exterior finish but also for several tricks up its sleeve. This is what you take home when you choose Entice ceiling fans:
Voguish Decorous Design
Entice has a cohesive style. The designs are timeless, luxurious and urbane. Each detail of the fan has been artistically worked upon to add a refined touch to the environment of the room.
Phenomenal Color Combinations
Fans only in plaid colours are certainly not in the designer style corner of ceiling fans by Coulomb. Believing in the vibrations that colours evoke, Entice is available in sensational colour combinations to match every room and ceiling décor of your home.
Matt Finish
Matt finish is eternal. The ceiling fans appear crafted, exquisitely personified to add a customized touch to the lavish settings of your room without the shine of a glossy finish. Matt gives them a rarity.
Exotic Trims on Motor Cover and Blades
The motor, blades, and canopy are concomitant to modern designing and an exotic look. They are noiseless while rotating with longevity in functioning.
Superior Air Delivery
With a powerful motor to perform even at low voltage, Entice guarantees superior airflow to help you chill from the scorching heat. Entice utilizes its unique parallel blades to increase the flow of air.
Benefitting Aspects of Entice Model By Coulomb
Especially designed to cater to the artistic bent of the elite and the stylish clan of the society, benefits of mounting Entice in a household or commercial complex include:
ü Dust resistant
ü Easy to clean
ü Noiseless spinning
ü Less power consumption
ü Higher CFM counts
Contemporary Panache For Your Extraordinary Ceiling
Take home Entice for their suave and stylish finish and to personalize your every room by adding aesthetics that are a reflection of you.